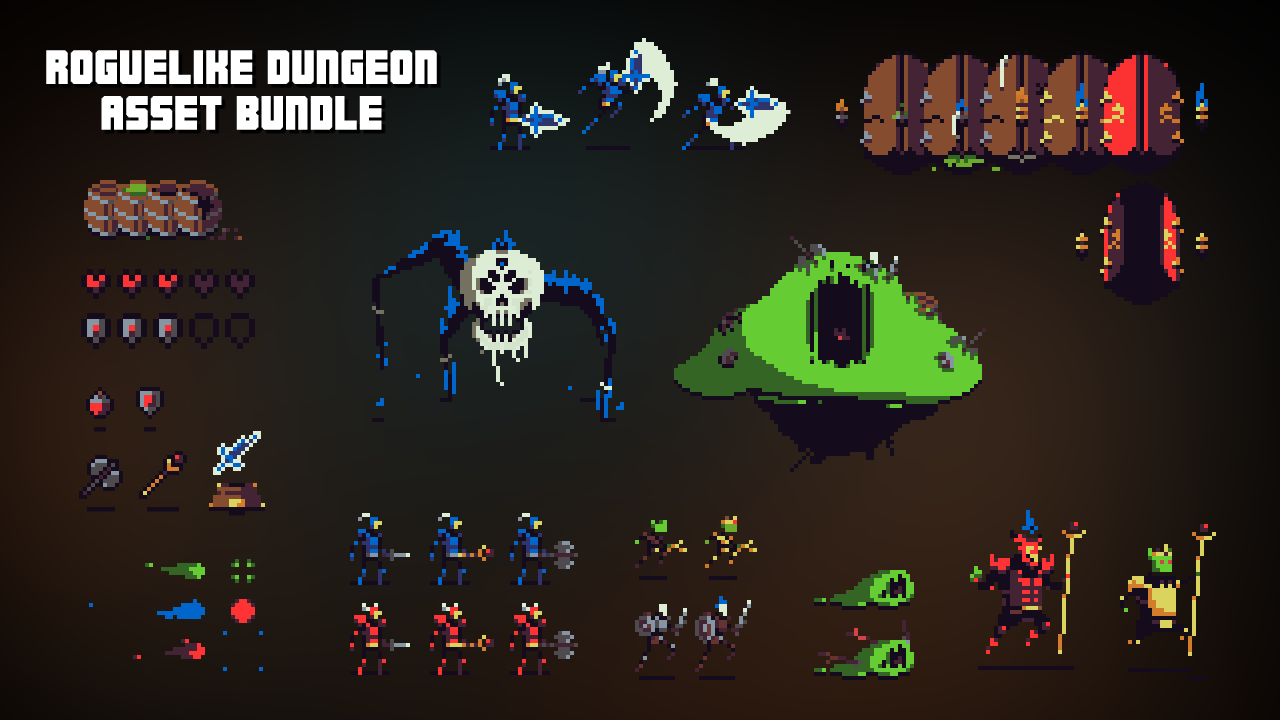 Roguelike Dungeon - Asset Bundle
A downloadable asset pack
Free Roguelike Dungeon - Asset Bundle for your project. Includes 50+ Animations!
The majority of the assets are 40x40, the bosses are 80x80. These are exported x6 of their original sizes.
If you have any requests regarding this bundle or would just like to keep vigilant for future asset bundles, follow me on twitter: @UilleagGodwin
Includes:
• Player

• Weapons

• Monsters
• Bosses
• Items
• Props
• 50+ Animations

And more!
If you would like to manipulate any of these assets, feel free to do so. I hope you enjoy the bundle!

Credits is appreciated :)

Install instructions
Extract RAR.
Thank you for downloading my asset bundle!
If you have any requests regarding this bundle or would just like to keep vigilant for future asset bundles, follow me on twitter: @UilleagGodwin

Download
Download
Roguelike Dungeon - Asset Bundle.rar
386 kB